06-Oct-2021
Sea freight plays an invaluable role in transporting goods across the globe, and is both reliable and affordable. Companies can choose between LCL (Less than Container Load) and FCL (Full Container Load) shipping options, each with their own benefits. Learn more about their differences in when they should be utilised, and how a LCL consolidator in Singapore helps to streamline the overall process.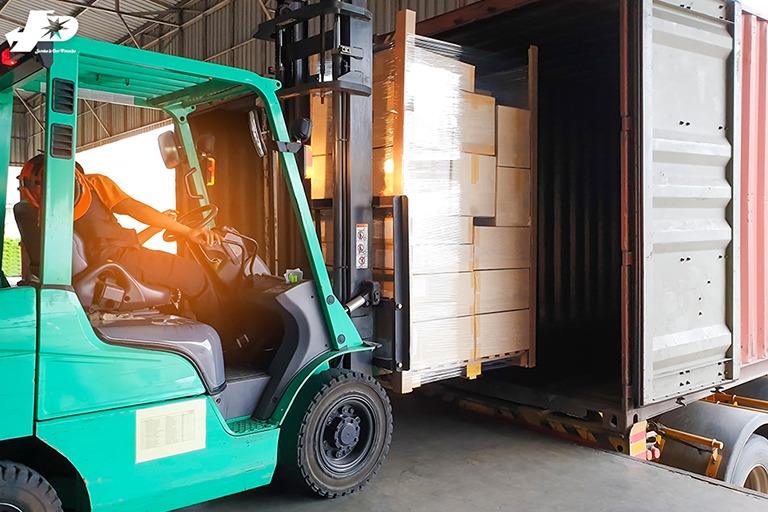 LCL and FCL shipping differ in how the space in a shipping container is being utilised. In the case of LCL, companies are sharing container space with other companies, with LCL consolidators in Singapore helping to handle consolidation and shipping based on the cargo's dimensions, weight, and quantity. They also handle the collection process, settle the necessary paperwork for shipping clients' goods, as well as the loading and unloading of containers from vessels. This is in contrast to FCL, where the entirety of a shipping container's contents belong to a single company, and which are generally loaded and sealed at the point of origin by the company themselves.
A commonly used measurement in shipping is CBM, also known as cubic metre. CBM determines how much space your cargo will take up, which affects the total cost of shipping. Generally, LCL shipments are ideal for shipments that start from as small as 1 CBM and up to 15CBM; with FCL shipments being ideal for shipments beyond that. Container sizes are standardised at 20, 40, and 45 feet, which affects their total cubic capacity. This translates to 33, 67.5, and 76 CBm respectively for these 3 container sizes. If in doubt, get in touch with an experienced LCL consolidator in Singapore, such as Star Concord, who will provide expert advice and service for your shipping needs.
LCL shipment services provide numerous advantages to companies in Singapore, the most significant of which is allowing smaller SMEs as well as companies which sell goods which are small in volume/size to enjoy cost-effective shipments, instead of needing to waste empty space in a FCL shipment. LCL shipping also does away with paying additional costs such as container tariffs, freight charges, warehouse rental, container demurrage and detention charges, as well as container damage and repair costs. LCL consolidators in Singapore offer weekly shipping schedules to hundreds of ports across the globe, allowing companies to maintain much smaller inventories as well as venture into new markets with reduced risk.
FCL shipping is most ideal for companies that regularly ship large volumes of goods in bulk, and who have no issue filling up full containers' worth of goods. In addition, FCL tends to require less organisation and planning, with a flat rate charged per container utilised. Ultimately, both FCL and LCL shipment options complement each other with their own strengths, and Singapore companies can utilise a combination of both within a single shipment if necessary. LCL consolidators such as Star Concord will also provide cost comparisons, allowing you to decide if LCL or FCL is more suited to your needs.
As an established LCL consolidator in Singapore, Star Concord ships to hundreds of destinations across the globe, with weekly shipments to ensure that your goods reach their destination in a timely manner. We work with experienced shipping crews who are well-versed in handling a variety of goods safely and efficiently, ranging from bulky to hazardous cargo. We also offer value-added services such as online tracking of your shipment status from start to end, as well as door-to-door delivery within 48h for time-critical cargo.
Looking for highly experienced LCL consolidators in Singapore? Contact us today to find out more about our rates and weekly shipping schedules and destinations.